ORATEX® FOR CANOES AND KAYAKS
Embrace the future of canoe-kayaking with the aviation fabric
Just like the engineers of "Maxi Banque Populaire XI", the daring canoe and kayak enthusiasts thought up and put into practice the idea of using the aeronautical fabric used to cover the world's largest single-engine biplane, the Antonov AN II, spreading a new trend: skin-on-frame canoes and kayaks covered with ORATEX® 6000 fabric, a product that has been surprising the aviation world for years.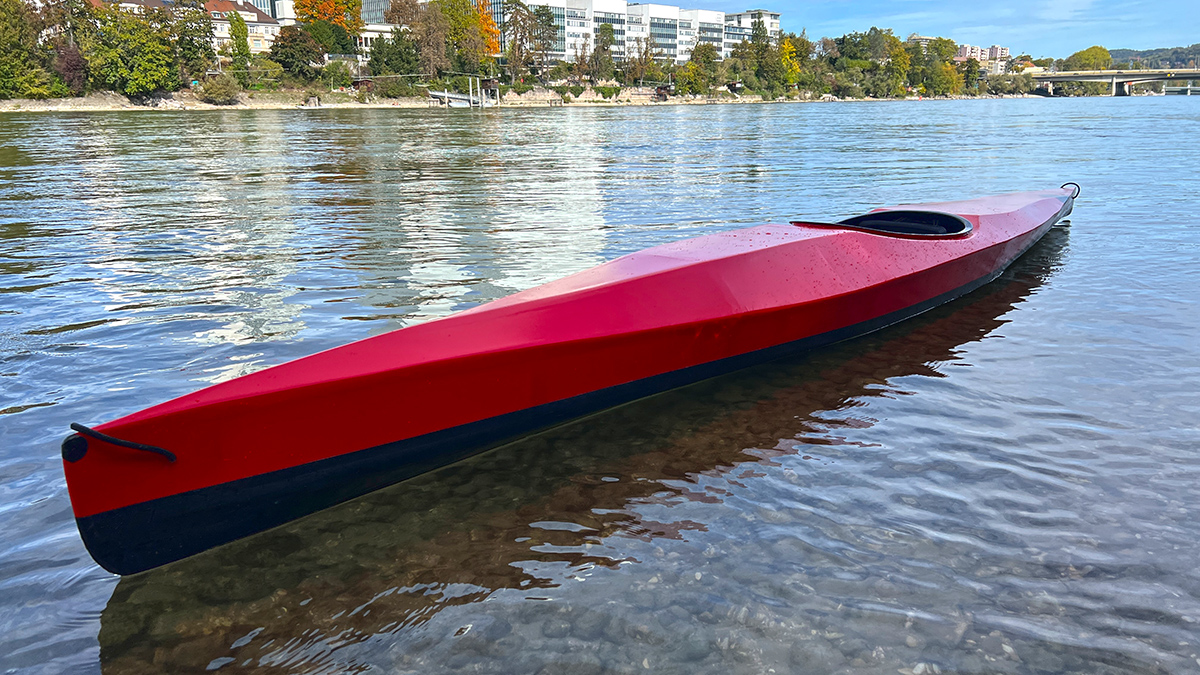 ORATEX® is a polyester aviation fabric developed by Lanitz Aviation in Germany that is easy to apply with the help of an iron.
Specifically, the ORATEX® 6000 version is able to withstand the stresses sustained by aircrafts with a total weight of 6000 kg. The fabric is waterproof and in the new version with backside coating provides excellent protection against damage that can occur during canoeing.
The fabric is available in 15 colours and is applied using a very simple procedure that considerably reduces application time and poses no health risks. For application on a canoe or kayak, simply cut out the necessary fabric and seal it to the structure with the special dispersion adhesive. The final tightening is achieved by heating it with a heat gun and the ORATEX® iron. This procedure results in a smooth, perfectly uniform and imperfection-free surface. The absence of odours and solvents also allows it to be applied in any environment, garage, cellar or even in the living room at home, without any need for a special working environment.
With classics aircraft dope, the material becomes brittle over time, which easily leads to cracking and flaking paint, but ORATEX® is chemically permanently elastic, which prevents cracking due to mechanical movement.
Care and maintenance are very simple. If the fabric is damaged due to an impact, it can be easily repaired even while travelling thanks to the self-adhesive ORATEX® 'Repair-Sheets'. For care, simply apply ORATEX® Wax two or three times a year to the entire fabric.
Furthermore, ORATEX® special structure perfectly replicates the extraordinary shark-skin effect, known in aviation as the micro-vortex effect, guaranteeing and enhancing the product's performance in water and improving the rowing experience.
The canoeing community agrees, ORATEX® aeronautical fabric - Made in Germany - after the air will also tame the water.
Here you will find all the materials you need to convert your canoe or kayak with ORATEX®:®
Links to the required materials in our shop