ORATEX® WORKSHOP
To guarantee the right processing of ORATEX®covering material and to prevent problems in covering, we recommend your participation in one of our workshops at our company site in Leipzig.

All information about the workshops can be found here: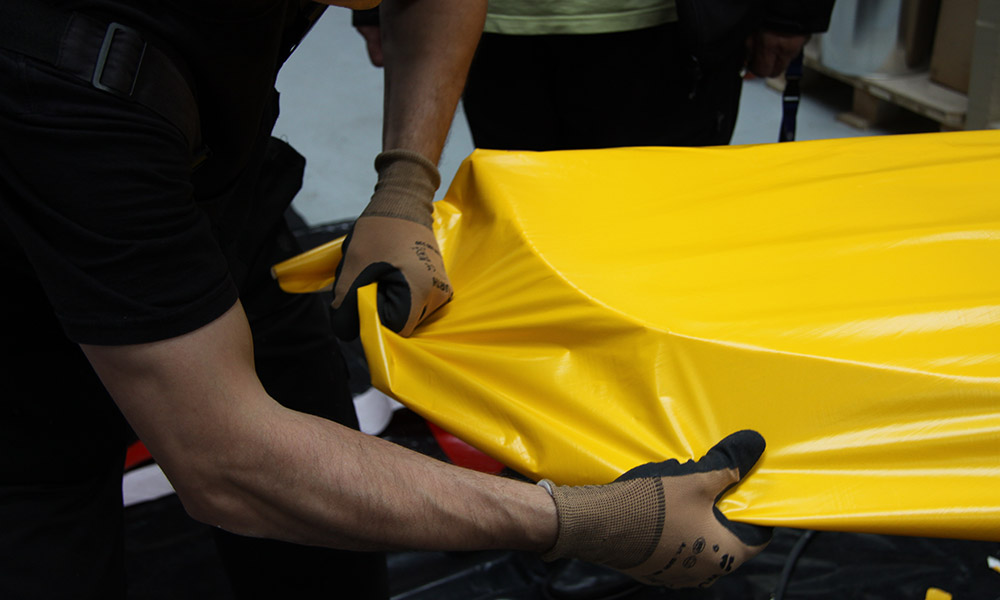 TERMINE

JANUARY:
17.01. - 21.01.2022 in Leipzig

MARCH:
07.03. - 11.03.2022 in Leipzig

MAY:
16.05. - 20.05.2022 in Leipzig

JUNE:
13.06. - 17.06.2022 in Leipzig

SEPTEMBER:
19.09. - 23.09.2022 in Leipzig

OCTOBER:
10.10. - 14.10.2022 in Leipzig

NOVEMBER:
21.11. - 25.11.2022 in Leipzig

DECEMBER:
05.12. - 09.12.2022 in Leipzig

Registration deadline: 4 weeks before the start of the workshop.
WORKSHOP INHALTE
PROCESSING OF ORATEX®
Metal structure > application and removal
Wood structure > application and removal
GRP / CRP structure > application and removal
Seams / overlaps
Application of straight edge tapes and pinked edge tapes
Covering with the help of heat gun and felt blade
Finishing curves > shrinking / stretching
Stabilisation of shrinkage and tightening with the ORATEX®- Sealing Iron
Through cleaning of undergrounds
Covering of rivets
Appropriate processing of the ORATEX® Dispersion Hotmelt Adhesive
Minor Repair (ORATEX® DRY) according to EASA Approved Procedure
Minor Repair (ORATEX® WET) according to EASA Approved Procedure
PAPERS AND DOCUMENTS
Papers and documents of the used materials (class 1- 3)
Application of Engineering Order
Application of Minor Repair
Application of Major Repair
INFOS UND BUCHUNG
Workshops will take place using the 2G+ -rule!
Until further notice, participation in our workshops is only possible for people with a valid 2G proof (vaccinated or recovered) and an additional daily negative test.
| | |
| --- | --- |
| Email: | info@oracover.de |
| Phone: | 0341 - 44 23 05 0 |
| Fax: | 0341 - 44 23 05 99 |
Click here to book your workshop-participation.
Click here to read some Workshop Feedback.
GENERAL INFORMATION
Location:
LANITZ-PRENA FOLIEN FACTORY GmbH
Am Ritterschlößchen 20
04179 Leipzig
Duration:
5 days
Number of participants:
at least 4 / maximum 6 (ideally in teams of two persons each)
Catering:
lunch snack, soft drinks
Work clothes:
Please bring your own work clothes to the workshop.
Price:
600,00 € / participant including 19 % VAT.
Payment:
in advance / by 2 weeks before the workshop begins at the latest.
Occupational safety:
The protection equipment consisting of respirator mask (including filters), working gloves and chemical gloves is included in the participation fee. This equipment can be taken home after finishing the workshop.
Indication:
It is necessary to bring parts of an aircraft which will be covered during the workshop.
If you want to cover aircraft parts which will be part of a registered aircraft afterwards, it is imperative to show the proof of approval with postmark of the examiner.
The approval has to show that the aircraft part to be covered is approved to be used as a part of the aircraft.
SCHEDULE
Monday:
09:00 – 13:00 Introduction
13:00 – 14:00 Lunch
14:00 – 18:00 Workshop
Tuesday:
08:00 – 17:00 Workshop (12:00 – 13:00 Lunch)
Wednesday:
08:00 – 17:00 Workshop (12:00 – 13:00 Lunch)
Thursday:
08:00 – 17:00 Workshop (12:00 – 13:00 Lunch)
Friday:
08:00 – 14:00 Workshop (12:00 – 12:30 Lunch)