ORATEX® FOR YOUR TRIMARAN
Modern aircraft covering for trimarans – a game-changing choice.
Trimarans are an exciting competition class that is rapidly evolving to achieve always faster speeds. The latest trend is moving away from the classic trimaran structure towards a trimaran, in which the crossbeams have been shaped and developed to work as supporting wing.
To be state of the art, these crossbeams must be covered with ORATEX® aircraft fabric to provide additional lift with minimum weight and no extra paint needed. Trimaran's engineers decided to use the special waterproof aircraft fabric from Lanitz Aviation for this task, which offers high durability with low dead weight. ORATEX® aircraft fabric is easy to install without the need of varnishing or sanding and, it also creates a micro-vortex effect that reduces inducted drag.
ORATEX® is a patented iron-on polyester fabric developed by Lanitz Aviation in Germany. It is available in two variants, ORATEX UL600® and ORATEX 6000®. In the ORATEX 6000® version, it is even able to carry aircraft weighing up to 6 tons. The fabric is currently available in 17 different colours.
Experience the difference with ORATEX® fabric.
Here you will find all the materials you need to convert your trimaran with ORATEX®:
Links to the required materials in our shop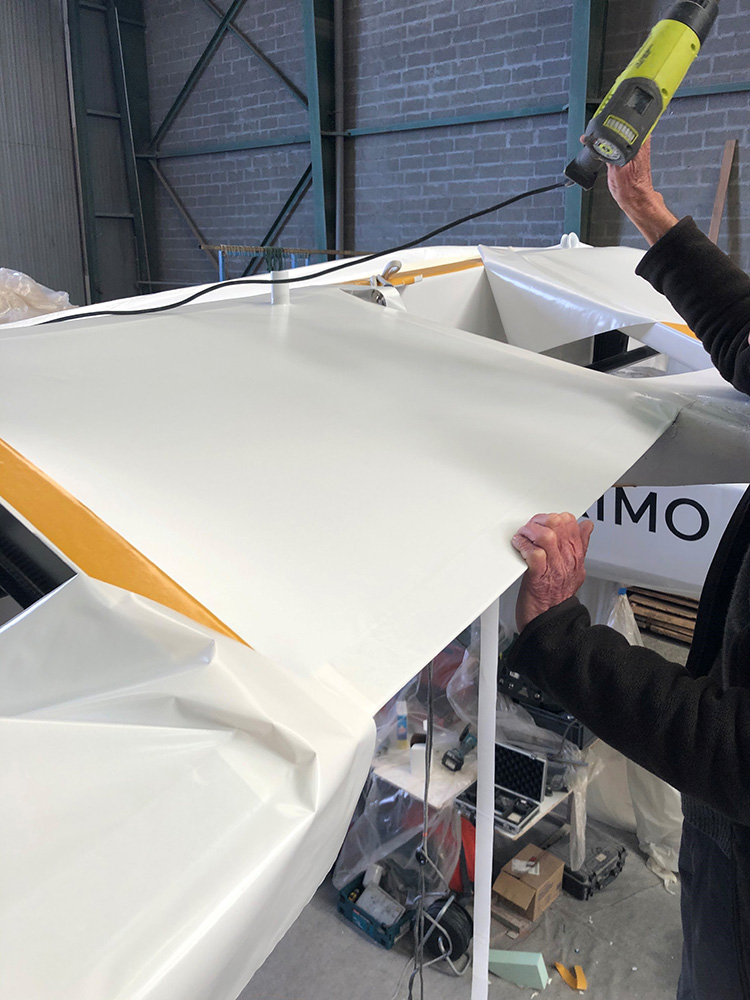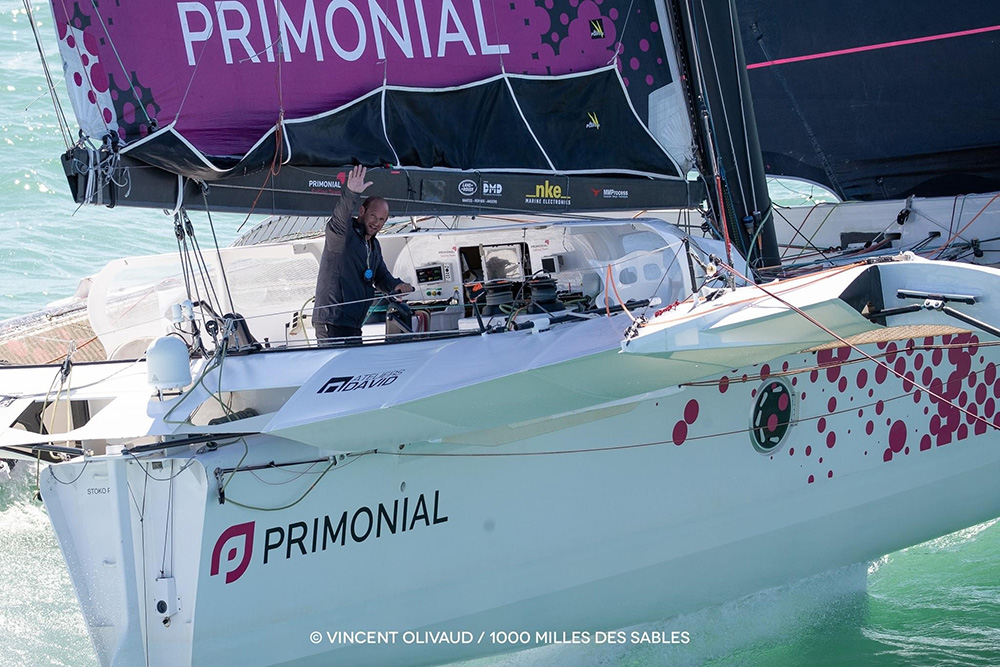 Image rights:
© Lalou Multi
© Banque Populaire
© Primonial