Product catalogue
07.10.2021
New dates: Workshop aircraft covering with ORATEX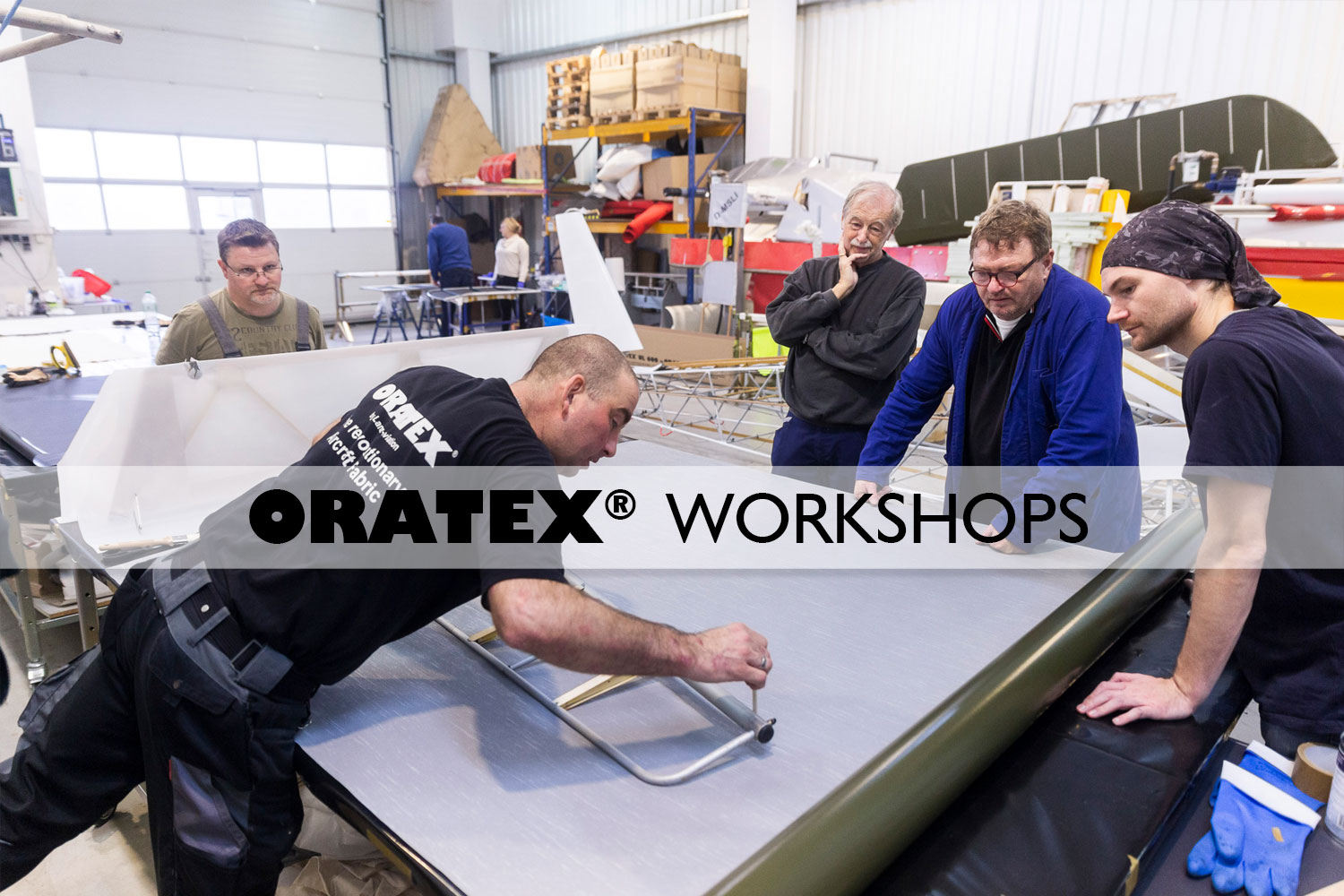 Would you like to learn how to re-cover your aircraft yourself? Take part in our ORATEX® workshop and learn how to cover your aircraft with the innovative ORATEX® fabric in a 5-day practical course!
Under the guidance of our staff, you can do all this even on parts of your own aircraft, whether tail unit, wing or fuselage parts. In this way you can acquire the knowledge and techniques and implement them directly on your aircraft parts.
Read more
13.11.2020
Covering an Antonov AN 2 landing flap with the ORATEX WET system
ORATEX WET now also for the Antonov AN 2!
Zum YouTube Video hier klicken.
Um das YouTube Video direkt anzuzeigen, bearbeiten Sie bitte Ihre Cookie Einstellungen.
With our new ORATEX WET covering system, the AN 2 can also be covered and then painted as desired.
In the video we show you all working steps on an AN 2 landing flap.
It could not be easier!
20.10.2020
New STC upgrade for ORATEX.

Lifetime now without restrictions.

Lifetime is destruction-free tested with the approved MALTE TESTER. ROBIN UNSTITCHED is now approved by an STC.

The same applies for all UNSTITCHED SCHLEICHER GLIDERS in the presently valid AML. It is our goal, to widely extend the "UNSTITCHED DESIGN CHANGE" to all applicable aircraft of the General Aviation.

This contains the STC upgrade for all annex II aircraft. The annex I list, which is governed nationally by the LBA in Braunschweig, will be published after validation by the LBA.

You'll find those STC here.